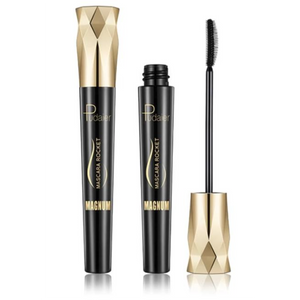 Imagine natural, curly, and beautiful eyelashes. Pudaier's Magnum Mascara can make this imagination of yours a reality. This mascara makes your lashes even more defined and luscious. Use this mascara when you want to, in the office or at the parties. Pudaier is known for its high quality products and the Magnum Mascara is just another addition to its already widely reputed range of products.
buying again not globby long natural look
Amazing!!
I did not think this mascara was going to do what it said it was suppose to do. I have bought alot of things off line and ended up be crap. But wow this stuff does what it says it is amazing I will definitely keep buying it. Don't have to buy fake lashes ever again!!
Ticks every box.
This mascara is the best ever. It doesn't smudge or run, it makes my lashes look fabulously long and thick. It's absolutely perfect.
Oooo fast delivery! I am very happy, it really thickens eyelashes sooo well, and is waterproof. I will order more!