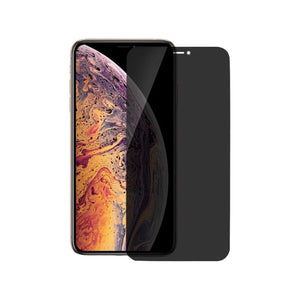 The Magtim Anti-Spy Screen Protector For iPhone is a must-have for anyone who wants to stay secure while using their mobile device. This sleek, transparent film provides seamless coverage while preventing unwanted snoopers from gaining access to your sensitive information. With advanced privacy, you can be sure that no one can see what's in your phone beyond the surface display. The easy installation process and long lasting durability makes it ideal for any user looking for reliable protection without sacrificing style. 
I LOVE IT!! sleek smooth design and fits perfectly :)
It provides a nice layer of protection for my phone and is barely noticeable. I can tell a difference in how well my screen is protected from dust, dirt, and scratches. I'm also happy to know that it's helping guard me against any potential spying or unwanted access to my phone. Highly recommend!
I recently got the Magtim Anti-Spy Screen Protector for my iPhone and it was definitely worth the purchase! It's very easy to install and fits my phone perfectly. I haven't seen any decrease in my phone's clarity or responsiveness, which is great. The most important thing is that it offers fantastic protection. I feel much more secure now that I've installed this protector on my phone. Highly recommended!
Sent fast and safe item to avoid breakage or damage