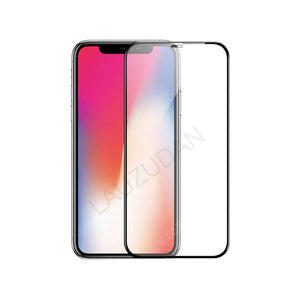 Are you looking for the ultimate protection for your iPhone? Look no further than the 9D Tempered Glass Screen Protector!
This strong, durable screen protector is designed to protect your device from scratches, drops and other bumps while keeping it crystal clear. It's shatterproof so you don't have to worry about any cracks or breaks.
It was really easy to install. It fits perfectly on my phone. The touch sensitivity is also great and it does a great job of protecting my screen from scratches. I would highly recommend this product to anyone looking for a reliable, slim screen protector for their phone.
I was worried about it being difficult to install but it was actually so easy. It also has great clarity and color, no distortion at all. I love how much protection this provides, it's like a shield for my phone. Highly recommend this product!
It was a breeze to put on, and it fits my phone perfectly. There are no bubbles even after a couple weeks of use. The glass feels really smooth and is highly responsive to touch. My phone's screen has never been more protected! The added bonus is that it looks really nice too - definitely worth the purchase.